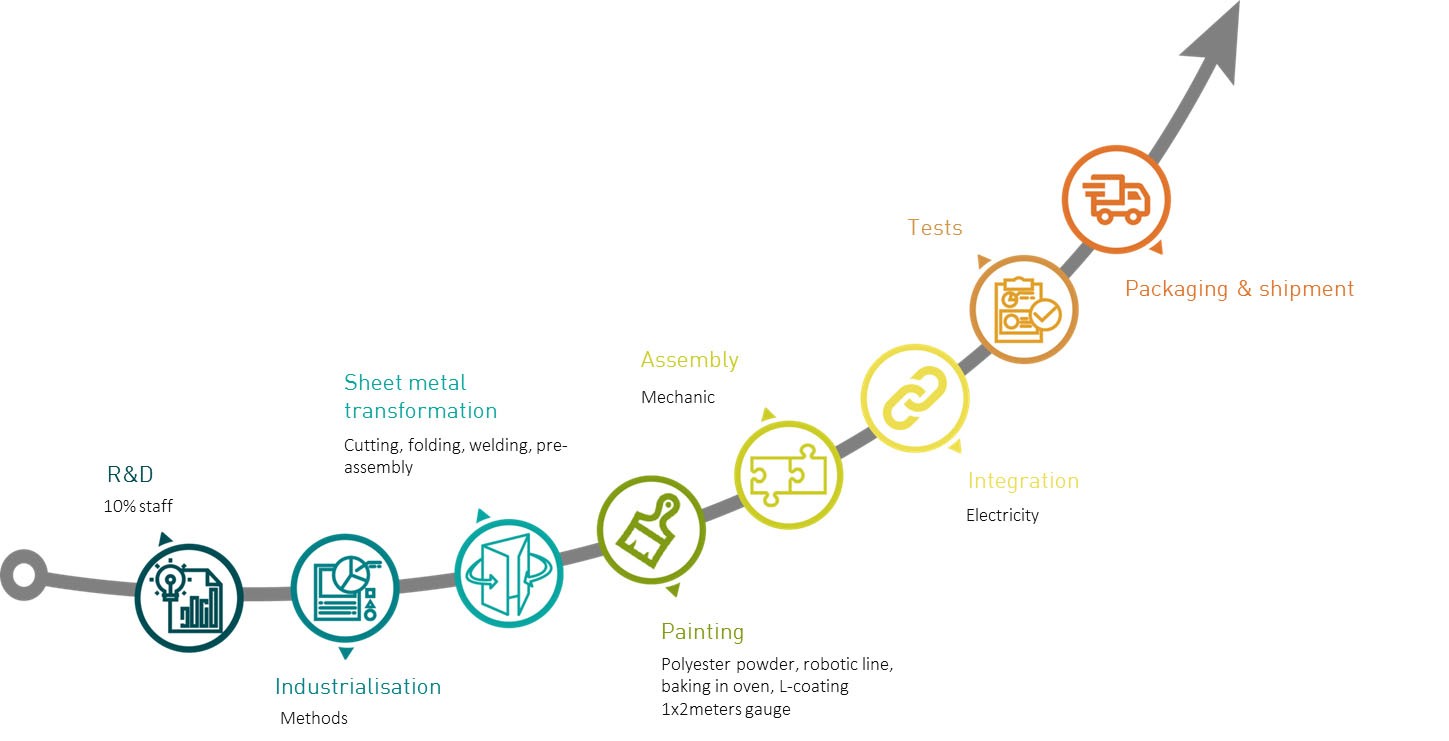 GROLLEAU is the leader in France for designing and manufacturing aluminium energy casings for outdoors.
Its know-how lies in the total control of the production chain (from design to delivery).
GROLLEAU has developed its expertise in designing casings (boxes, cabinets, cabins or shelters) that integrate equipment for managing intelligent infrastructure, energy and telecommunication networks.
OUR EXPERTISE: DESIGNING TAILOR-MADE CABINETS
Being very close to its customers, the technical hub, with its R&D and Design departments, is a driving force in the company, creates added value and provides you with advice and innovative solutions for mechanical, thermal, electrical, electro-technical, IoT, acoustic, testing, qualification & certification issues.
As part of our new product introduction and "design to cost" process, the technical and industrial project managers guide product developments to meet customer requirements. GROLLEAU is therefore able to develop and market both its own products and customer-bespoke ones, and guarantee their reliability.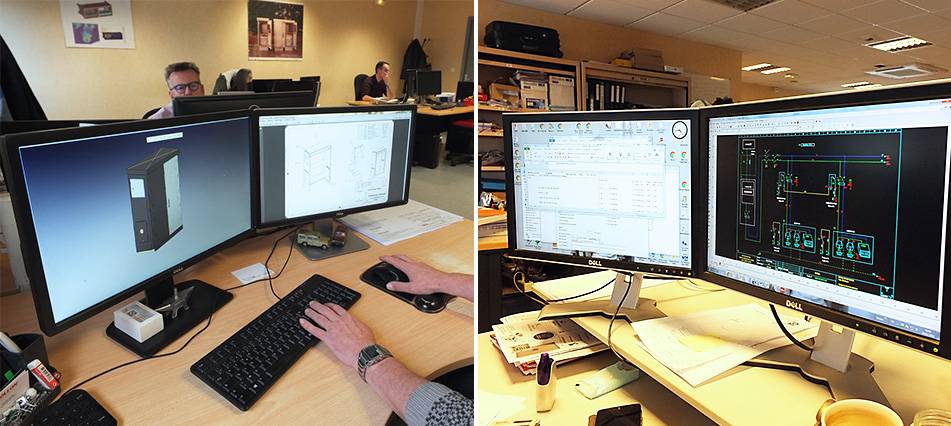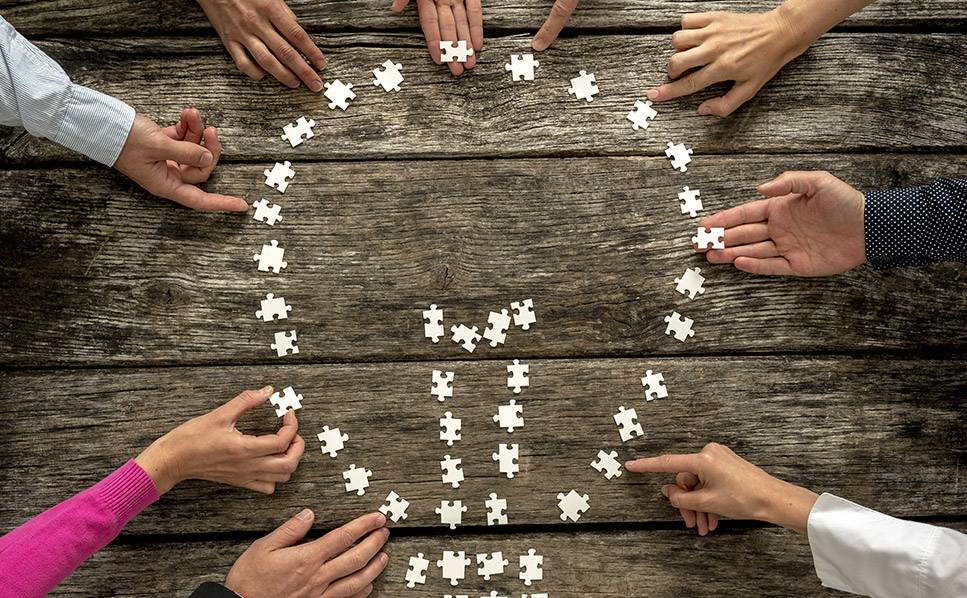 As the word "service" is an integral part of our culture, we don't just provide you with a product; we continue to support you in the optimisation of your operations (consumption, monitoring, supervision, after-sales service, maintenance) and we study your problems with you. (GROLLEAU's teams can ensure the preventive maintenance of all your installations on our TELECOMMUNICATION & BROADCAST equipment. With a team of 3 technicians, GROLLEAU can intervene within 24 hours).