Hybrid and electric vehicles
charging stations
Made of 100% recyclable aluminium, these devices are equipped with plugs on both sides enabling simultaneous charging for 2 vehicles. Installing two different types of plugs on one charge terminal allows for charging any vehicle present in the market. By their design, the charging stations not only meet current standards but will also easily adapt to future standards. Robust, recyclable, ergonomic and attractive, the "GROOVE by Grolleau" charging stations range made in France is customizable to your own choice of colours …
FROM 2011 TO 2017, GROLLEAU CREATES AND MARKS GROOVE, ITS FIRST RANGE OF REFILL TERMINALS
With its long-standing expertise in controlling energy distribution, the GROLLEAU company launched in the course of 2011, in the dynamics of the Grenelle Environment Forum and the "13 pilot cities" in France, in the design of a complete range of Electric Vehicle Charging Stations (IRVE).
This complete range of charging stations for hybrid and electric vehicles is called "GROOVE by Grolleau".
It is then adapted to specific environments and uses (urban uses, fleets in companies, businesses, collective or domestic).
A range 100% French designed to meet market standards, built in 100% recyclable aluminum, it allows the simultaneous charging of two vehicles.
And it is then quite possible to mount several types of different outlets on the same charging station to allow charging of all vehicles on the market.
Robust, recyclable, ergonomic and attractive, the range of "GROOVE by Grolleau" charging stations made in France is customizable to your colors.
Since January 2018, and after more than 3,900 delivered products, the GROLLEAU company stops the commercialization of its complete range of Electric Vehicle Charging Stations (IRVE) "GROOVE by Grolleau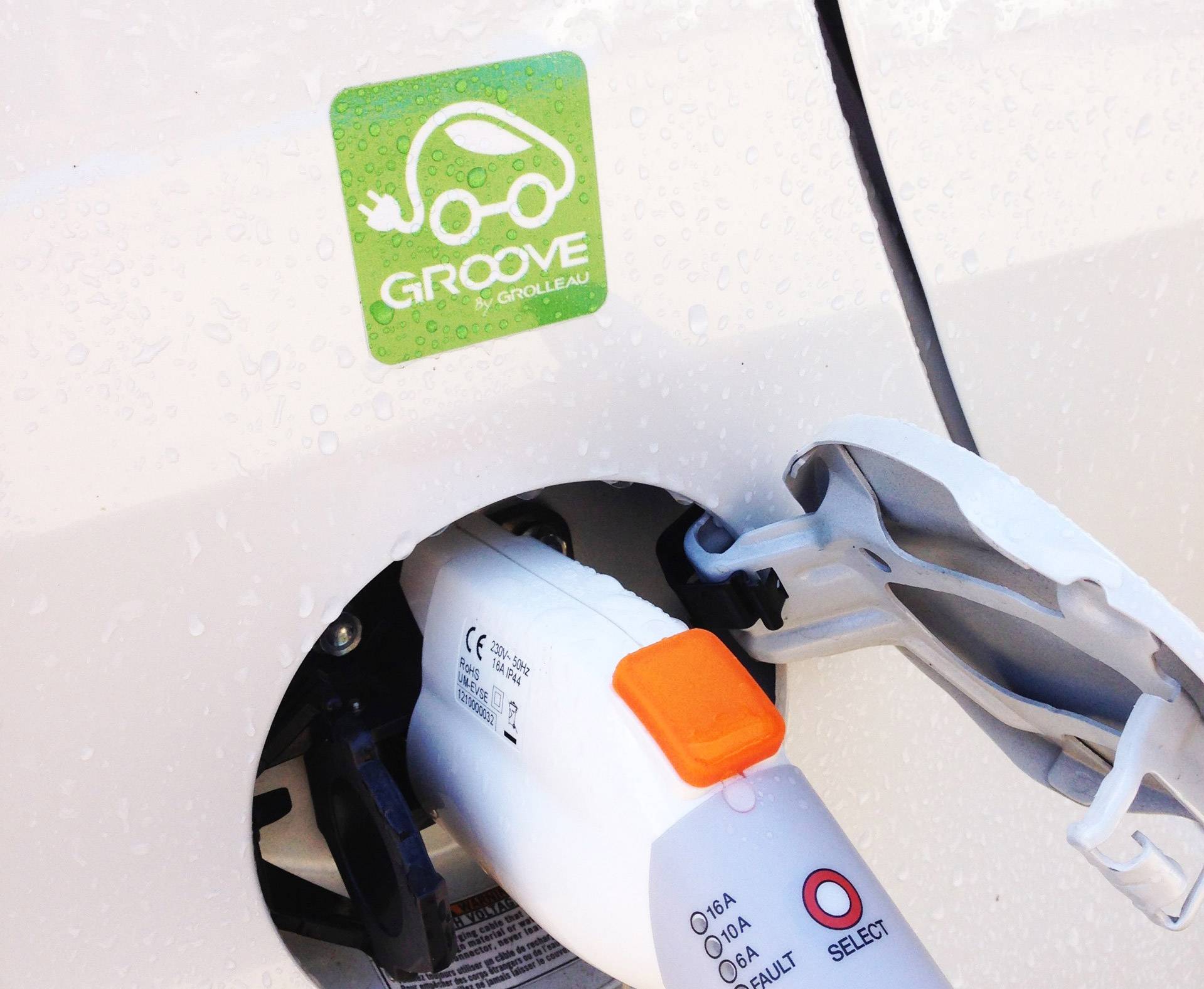 Grolleau
creates the public roads of its partners
The GROLLEAU company is now focusing its efforts on partnerships created over the years with major customers, and realizes exclusively their road products.
You can thus cross the products manufactured by the company GROLLEAU in France and abroad, for multiple areas participating in the Electric Mobility of tomorrow (cars, buses, scooters and electric bikes).
La borne
de recharge accélérée
Dans le cadre de son partenariat, l'entreprise GROLLEAU est en mesure de vous proposer la borne de recharge accélérée (1 à 2 heure de charge) WLINE 2×22 AUTONOME pour vos solutions de parking privés.
Réf. GRL-WLINE-C-T2T2-7016T-001
Caractéristiques de la borne WLINE 2x22 AUTONOME
2 emplacements de recharge (1 prise E/F et 1 prise T2) de part et d'autre de la borne
Puissance 3kW (Prise E/F) et 22kW (Prise T2).
Matière Aluminium et acier Inoxydable
Peinture poudre polyester texturé de couleur grise RAL 7016.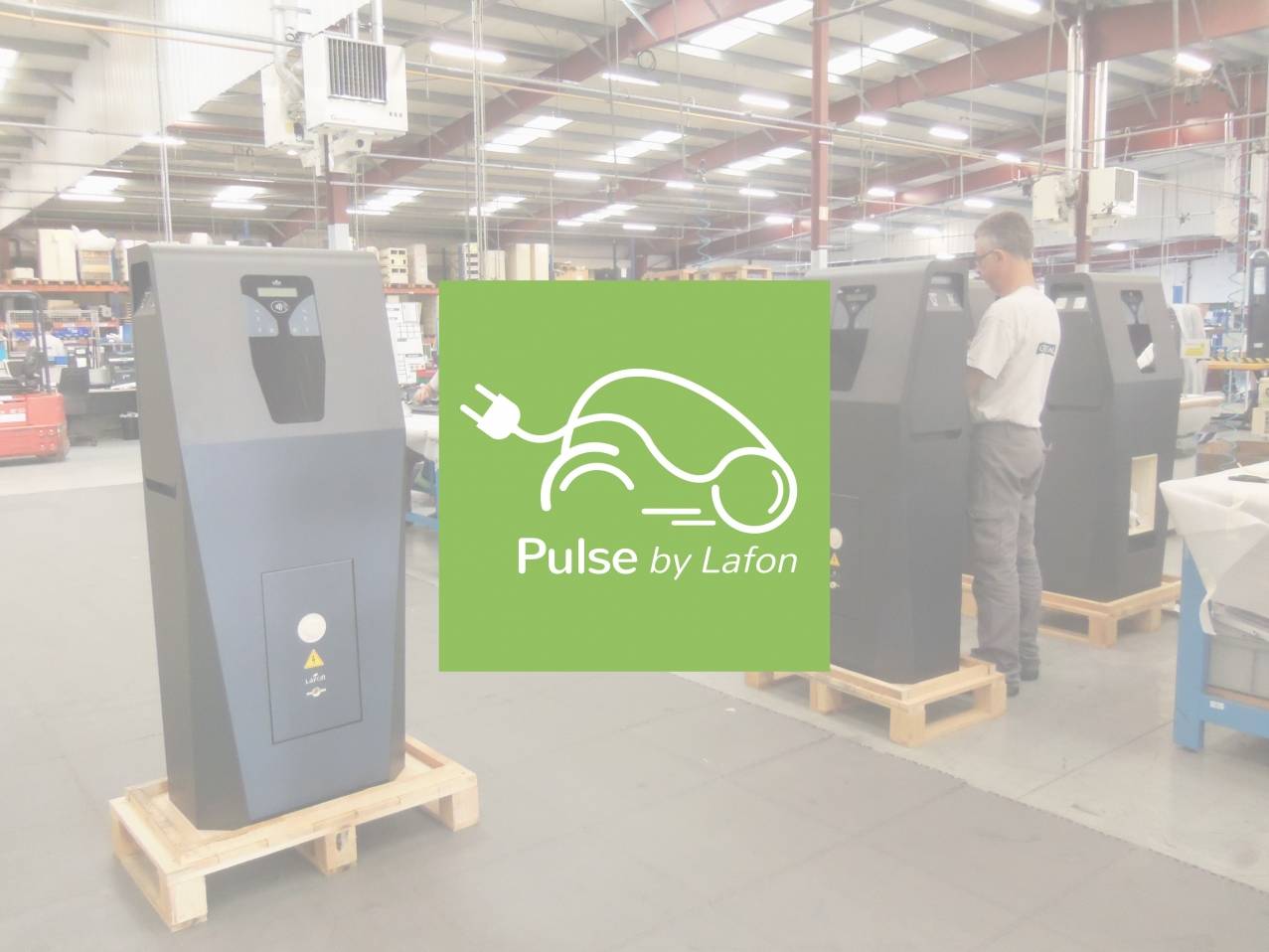 Caractéristiques techniques
Bornes de charge normale et accélérée
Borne de recharge sur pied, avec ou sans interface.
Coffret mural communicant pour garage privé.
Coffret mural pour parking public.
Solutions pour parkings collectifs de copropriétés.
Borne de recharge rapide.
Contrôle d'accès, communication.
Supervision, pilotage et report d'informations.
Connexion centralisée en grappe (maître/esclaves) ou autonome.
Fixation murale ou sur pied.
Compatible système de paiement de voirie.
Résistante au vandalisme, esthétique sur-mesure.
Évolutif et configurable.
Résistante aux chocs, Prise renforcée.
Interested by our charging stations ?