CHARGING STATIONS
HYBRID AND ELECTRIC VEHICLES
Made of 100% recyclable aluminium, these devices are equipped with plugs on both sides enabling simultaneous charging for 2 vehicles. Installing two different types of plugs on one charge terminal allows for charging any vehicle present in the market. By their design, the charging stations not only meet current standards but will also easily adapt to future standards. Robust, recyclable, ergonomic and attractive, the "GROOVE by Grolleau" charging stations range made in France is customizable to your own choice of colours …
FROM 2011 TO 2017,
GROLLEAU CREATED AND MARKETED GROOVE, ITS FIRST RANGE OF CHARGING STATIONS
Thanks to its historical expertise in energy distribution management, in 2011 during the "Grenelle Environment Project" and the "13 Pilot Cities" movement in France, GROLLEAU embarked on the design of a complete range of Electric Vehicle Charging Stations. This complete range of charging stations for hybrid and electric vehicles is called "GROOVE by Grolleau". It is then adapted to specific environments and uses (urban uses, company fleets, shops, public or private use). This 100% French range designed to meet market standards and made of 100% recyclable aluminium, can be used to charge two vehicles simultaneously. It is also possible to install several different types of plugs on the same charging station to charge all types of vehicles available on the market. Robust, recyclable, ergonomic and attractive, this made-in-France, "GROOVE by Grolleau" charging station range can be customised in your colours.
Since January 2018, after having delivered more than 3,900 products, GROLLEAU has stopped marketing its complete range of Electric Vehicle Charging Stations.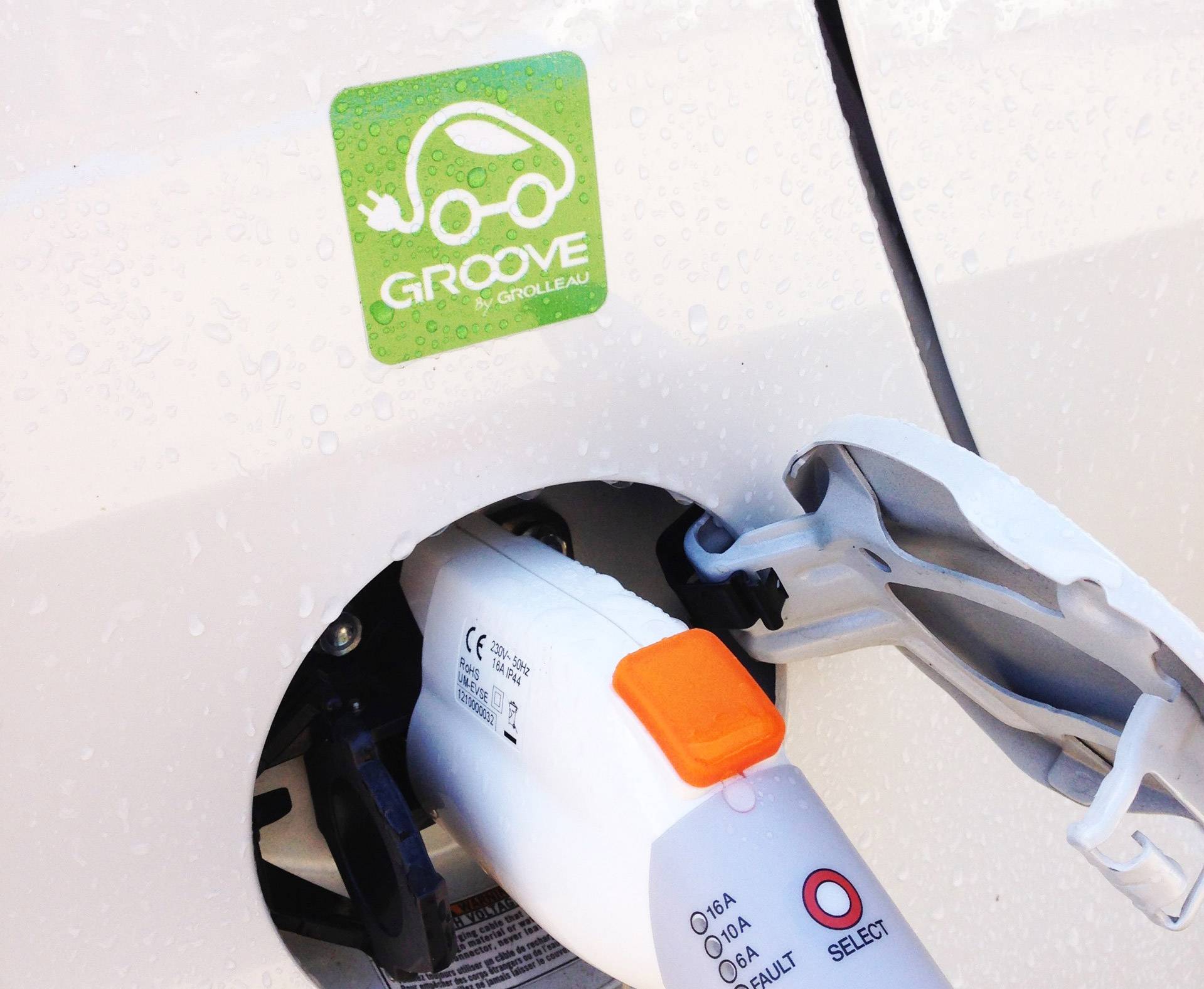 Grolleau
CREATES ROAD CHARGING POINTS FOR ITS PARTNERS
GROLLEAU is now focusing its efforts on the partnerships created over the years with major contractors, and exclusively produces their road products.
You will therefore see products made by GROLLEAU both in France and abroad, in many sectors that are part of tomorrow's Electric Mobility (electric cars, buses, scooters and bicycles).
As part of one of its partnerships, GROLLEAU is able to offer you the AUTONOMOUS WLINE 2×22 fast charging station for your private car parks.
Ref. No. GRL-WLINE-C-T2T2-7016T-001
Features of the AUTONOMOUS WLINE 2×22
2 charging points (1 E/F socket and 1 Type 2 socket), one on either side of the station
Power: 3kW (E/F socket) and 22kW (Type 2 socket).
Built-in individual connection unit.
Made of Aluminium and Stainless steel
Textured polyester powder coating in grey RAL 7016.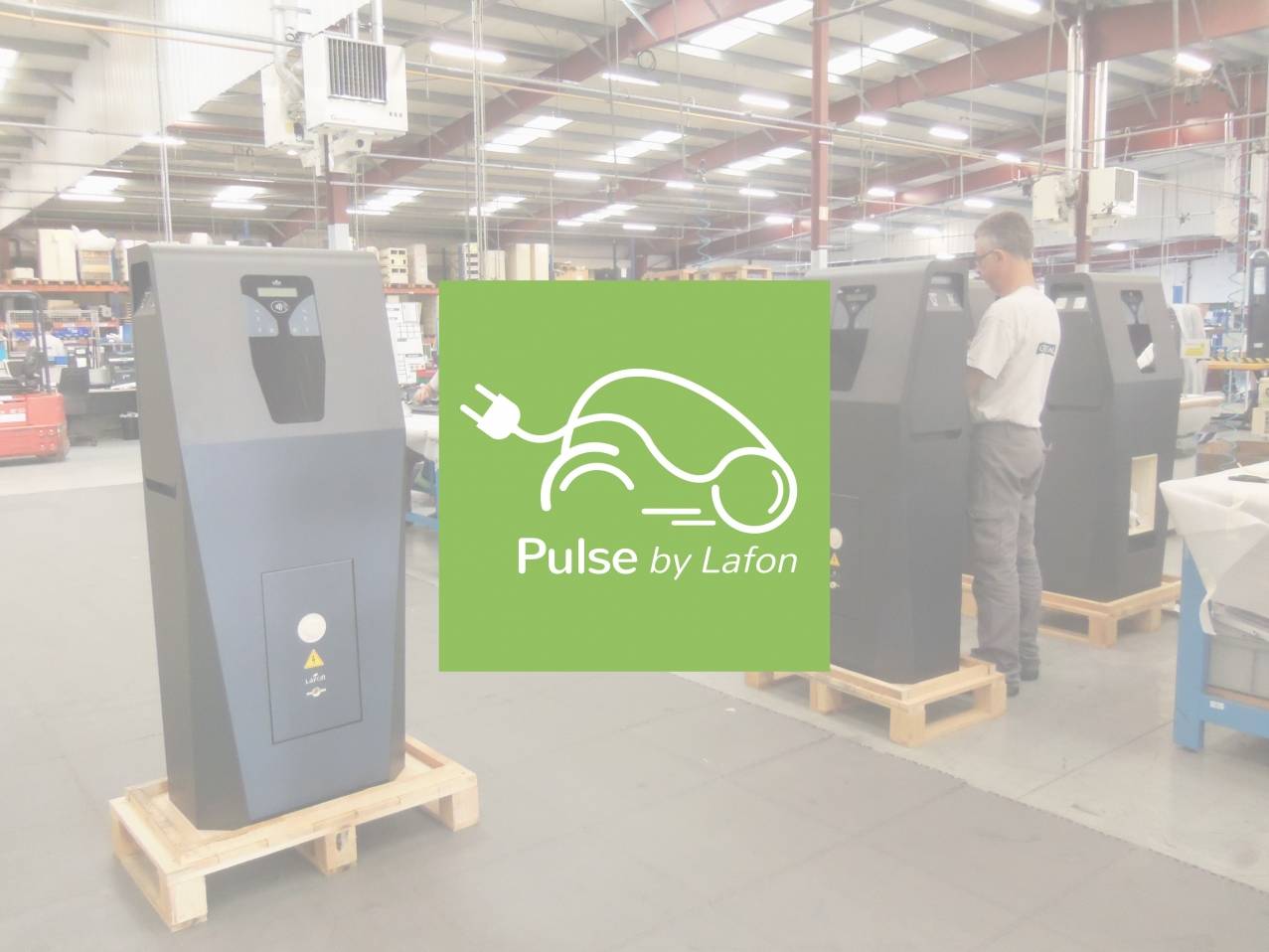 TECHNICAL DATA
NORMAL AND FAST CHARGING STATIONS
Charging station on stand, with or without interface.
Interactive, wall-mounted console for private garage.
Wall-mounted console for public car parks.
Solutions for collective housing car parks.
Cost-effective solutions.
Controlled access, communication.
Centralised, master/slave clusters or independent connection.
Fixed on the wall or a stand.
Compatible with road payment systems.
Vandal resistant, attractive, tailor-made.
Upgradeable and configurable.
Shock resistant, Reinforced grip.
Interested by our charging stations ?